Watch
Dedicated to a friend Bill

on his birthday today
Wishing you only the best on your special day.
Happy Birthday!!!



..`.-.,¸¸,.-`..,.~*´¨..`.-.,¸¸,.-`..


...
Ooh and I would be a liar
If I'm telling you, that I don't give a damn
That you don't love me like I do
Oh babe, babe I'm begging you
I'm begging you down on my knees
Oh please stay some more time
I'd rather be dead than free
Alright you leave me all alone
I see the curtain fall
And while you softly close the door
It's your name I call

Oh woman, oh woman
Oh woman, oh woman, here right at my door
Yah, yah, yah, yeah, ah, ah, ah
...
..`.-.,¸¸,.-`..,.~*´¨..`.-.,¸¸,.-`..


~
Golden Earring "From Heaven From Hell"
~








Credits:
Model -
[link]
by

Cat -
[link]
by

background - two of my photos
Featured by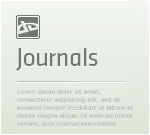 Happy Holidays & Happy New Year Everyone!This is thank everyone who is and has supported MYM through this past year. :thanks:

Sorry I've been away so long, but I thought I would feature some our members in the last journal of 2011:

Happy Holidays & Happy New Year Everyone! and may 2012 be filled with :love: and happiness:peace:......

:thumb266526590:by:iconhere-in-my-own-world:
:thumb273211921:by:iconteaphotography:
:thumb270649565:by:iconCrowsReign:
:thumb274429334:by:iconcylonka:
:thumb273524189:by:iconJenna-Rose:
:thumb274353079:by:iconYoh-Boo:
:thumb268341445:by:iconRubberbiscuit:
:thumb255126834:by:iconsnow-valkyrie:
:thumb267161885:by:iconMadeInKobaia:
:thumb268597206:by:i
Featured by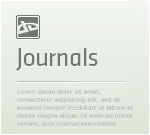 January Feature


:love: Beautiful GIFT :love:

:thumb279734985: by :iconredsunshine11:
Thank you so much :iconbouquetplz:


F E A T U R E

:iconangelfunkstudio: :thumb272087754:

:iconsubhankarbiswas: :thumb279297825::thumb161030958::thumb280660791:

:icongold-rose: :thumb257063699:

:iconrezzan: :thumb270069702:

:iconcanankk: :thumb276528744::thumb280116113:

:iconjunqueiro: :thumb280525795:

:iconnataly1st: :thumb265026656:

:icontoniart57: :thumb274848858::thumb276388409:

:icondanaanderson: :thumb265897165:

:iconxeena-dragonkizz: :thumb276819855:

:iconfrenchfox: :thumb274892964:

:iconlonewolfphotography:







_♫ ̳ THANKS for WATCHING ̳ ♫_
╲ ♋««« ☮♥ »»»♋ ╱

The composition is stunning with all the leaves above. It could suggest that this is the extension of the girl's hair

Reply

Woa! This looks really surreal with such a ghostly feel to the lady in the picture.

Reply

Very soft, romantic, pretty, and sweet, Katja.
Reply

Thank you for the well wishes.
Reply